Are you interested in solar energy? You may be eligible for a free 3 kilowatt solar system installed on your home. 
This offer helps eligible households access affordable clean energy by providing them with a free solar system. A solar system can help you unlock long term savings on your household electricity bills by up to $600 a year.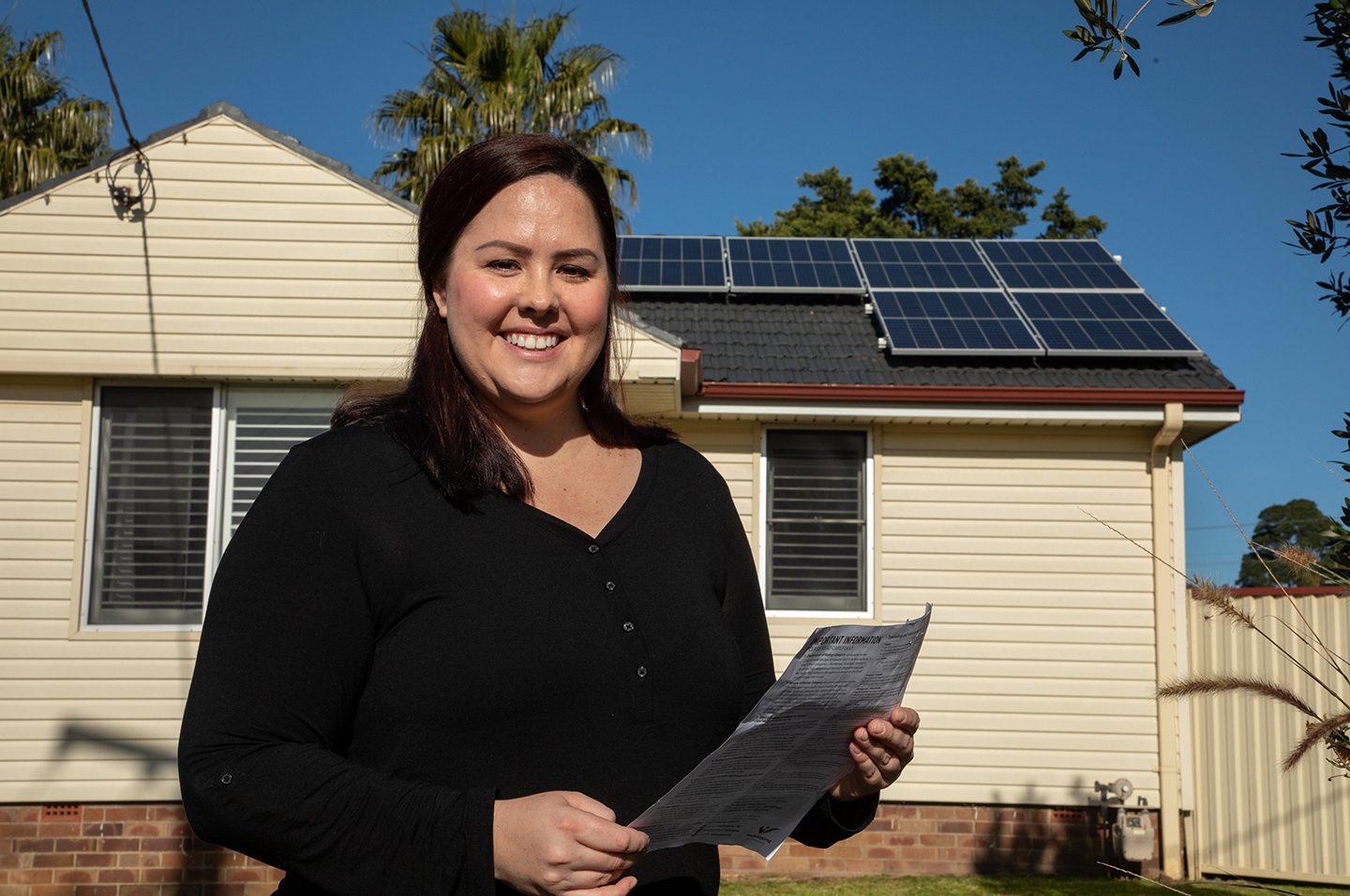 "I wouldn't be able to afford solar panels by myself outside of the offer, and for people in my situation who have bought a home but don't have a big chunk of money to spend on solar – it's just great," Kerina, rebate swap for solar participant.
The offer
This offer helps homeowners on low incomes reduce their electricity bills by installing 3 kilowatt solar systems on their homes.
Solar is a great way to reduce your environmental footprint and you can save up to $600 a year on your household electricity bills. That's up to twice as much as the Low Income Household Rebate of $285 a year.
Eligibility
This offer is currently available for low income households in NSW. To be eligible, you must:
currently receive the Low Income Household Rebate
agree not to receive the rebate for 10 years
hold a valid Pensioner Concession Card or Department of Veterans' Affairs Gold Card
own and live in your house
not already have a solar PV system
If you are not the registered homeowner but your spouse is, your household may be eligible.
Before applying
To help you decide if installing solar is the right choice for you:
read our guidelines for important information about the eligibility criteria and your role and responsibilities
How to apply
To apply for this offer:
complete the eligibility check
submit your application form.
We recommend you use Google Chrome as your preferred browser.
To complete your application, you will need to upload the following:
a Council rates notice or similar evidence to confirm that you own your home. If you don't have a Council rates notice, please contact us by filling out the form to discuss other forms of evidence.
a recent electricity bill to confirm that you are receiving the Low Income Household Rebate.
an image of your Pensioner Concession Card or Department of Veterans' Affairs Gold Card to confirm it is valid and up to date.
If you need assistance to complete and submit your application form, call Service NSW on 13 77 88 or visit your nearest Service NSW centre.
Next steps
Once you have submitted your application and your eligibility is approved:
we will notify you by email and send your details to the approved solar installer in your area.
the installer contacts you to arrange a house suitability assessment.
the installer organises your contract and installation of your free solar system.
your solar system is set up and you're moved off the Low Income Household Rebate. The installer provides you with training on how to use your system so you can benefit from using solar energy.
Approved installers information
These installers are responsible for supplying and installing the offer's solar systems. No other companies are authorised to carry out installations under the offer.
Stories from our participants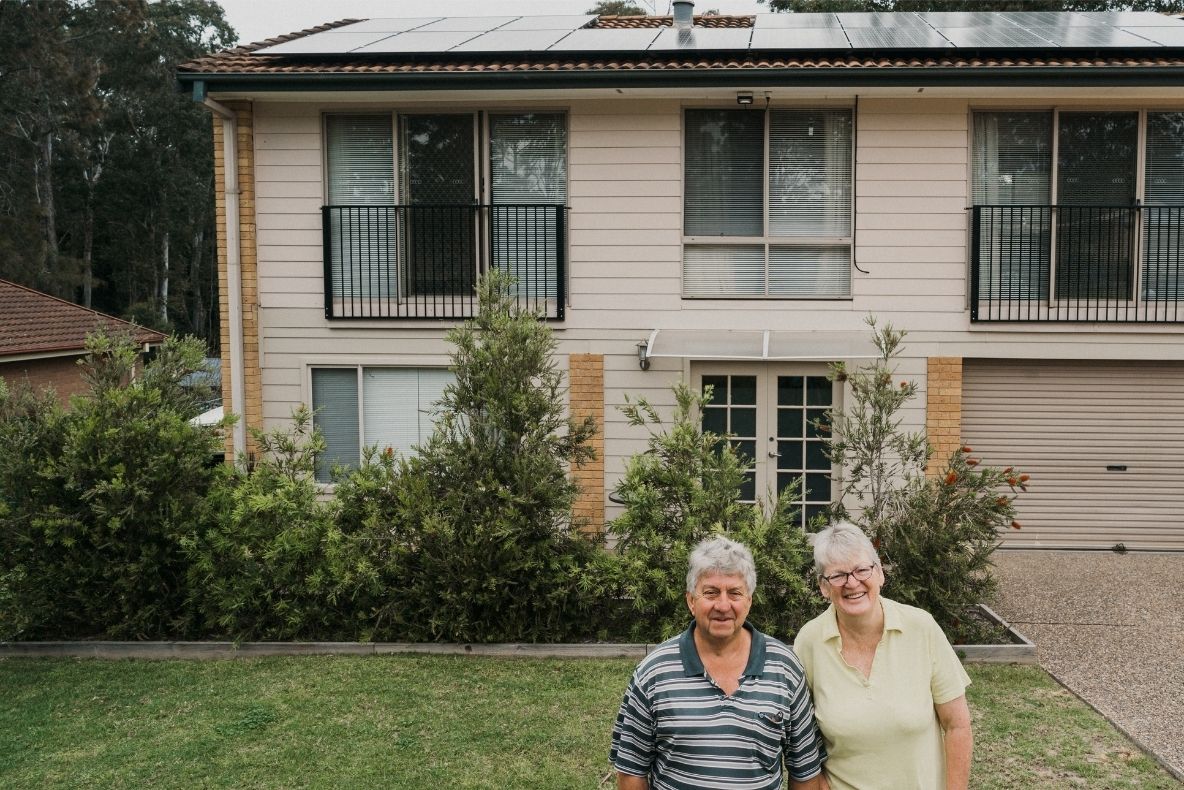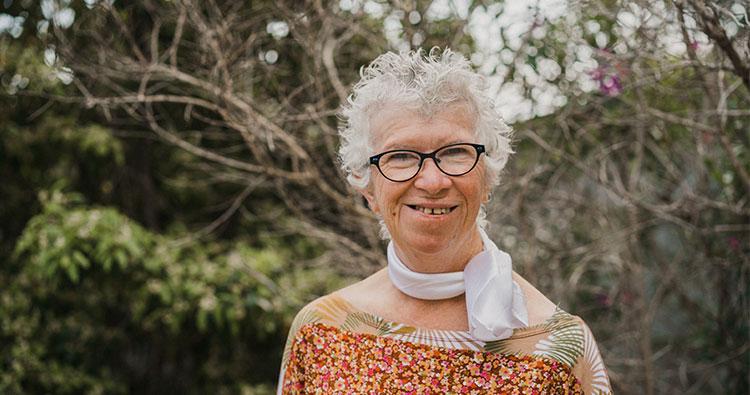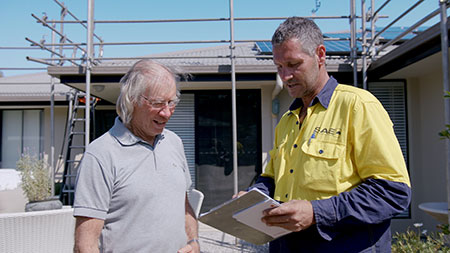 Get in touch
If you have questions, fill out your details in the form.
Thanks for contacting us.