Key information
Applications now open
Grant amounts: up to 75% of costs covered
Applications close: Friday 3 May 2024 AEDT 5 pm
An EV charger can get your business on the map. Literally. 
More and more drivers are switching to electric vehicles (EVs) and they're planning their trips around EV charging locations.  
We're investing $20 million to assist eligible regional NSW businesses and councils by co-funding the purchase and installation of EV chargers at your site. This funding is available through our Drive electric NSW EV destination charging grant. 
Join the growing number of businesses that are already plugged in 
Businesses across regional NSW have already taken advantage of the grant. With up to 75% of their costs covered, they now have chargers in the ground and the stories to show for it.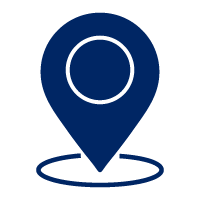 167 sites have been successful under the grant to date.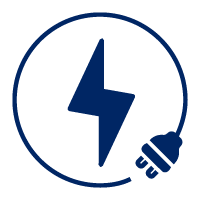 464 charging plugs are now being installed across regional NSW as we continue to build Australia's largest destination charging network.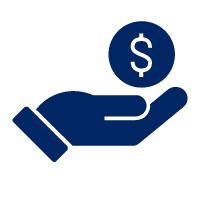 $10 million available in the current funding round to install an EV charger at eligible locations.
---
Grant overview for businesses - where to start 
Destination charging grants are now available.
1. Start by understanding what's on offer. 
The NSW Government will fund the following for up to 4 EV charging ports per site:  
75% towards the cost of an eligible 7 kW and/or 22 kW electric vehicle charger(s) 
75% towards the cost of installation (capped at $3,000 per charging port)    
75% towards the first year of an eligible annual EV charger software subscription.  
2. Check your eligibility. 
To be eligible, your site must be:  
located in an eligible regional NSW local government area (LGA)   
an approved destination type as listed in the guidelines 
be listed on the Australian Tourism Data Warehouse (ATDW)
have no more than 4 existing EV charging ports installed.   
3. Get familiar with the guidelines. 
Additional eligibility requirements for each site apply. You can find the full details around the grant and eligibility in the funding guidelines. Please read the guidelines in full to understand all requirements and how they relate to your site. 
---
Resources and support for applicants 
Refer to the following guidelines and resources to help you through your application. 
---
Key changes from round 1
We've made a few changes to the program since our first funding round. These include:
more approved EV charger hardware and software providers  
more eligible LGAs and destination types  
higher co-funding towards installation costs  
greater flexibility around site configurations  
more time to install your charger.  
This list is not exhaustive, so please refer to the guidelines for the full list of changes. 
---
Round 1 applicants – claim your grant payment now 
Applications for funding round 1 are now closed. 
Successful applicants will have received written confirmation of their grant application outcome with advice on how to complete their installation and claim their grant payment. 
Successful applicants can click on the link below to claim their grant payment. 
Stay up to date
If you wish to receive updates on support for EVs or other Government initiatives fill in your details below.