"It's nice driving around, and you see the look on people's faces, they go 'wow'. We had a passenger today, and he was just gawking at the bus because it's something different." Craig McKenzie has been operating buses for around 30 years and is the Operations Manager at Red Bus Services, on the NSW Central Coast.  
"We jumped at it because of the opportunity to be involved in technology" and NSW's first trial of a hydrogen-powered bus," Craig says.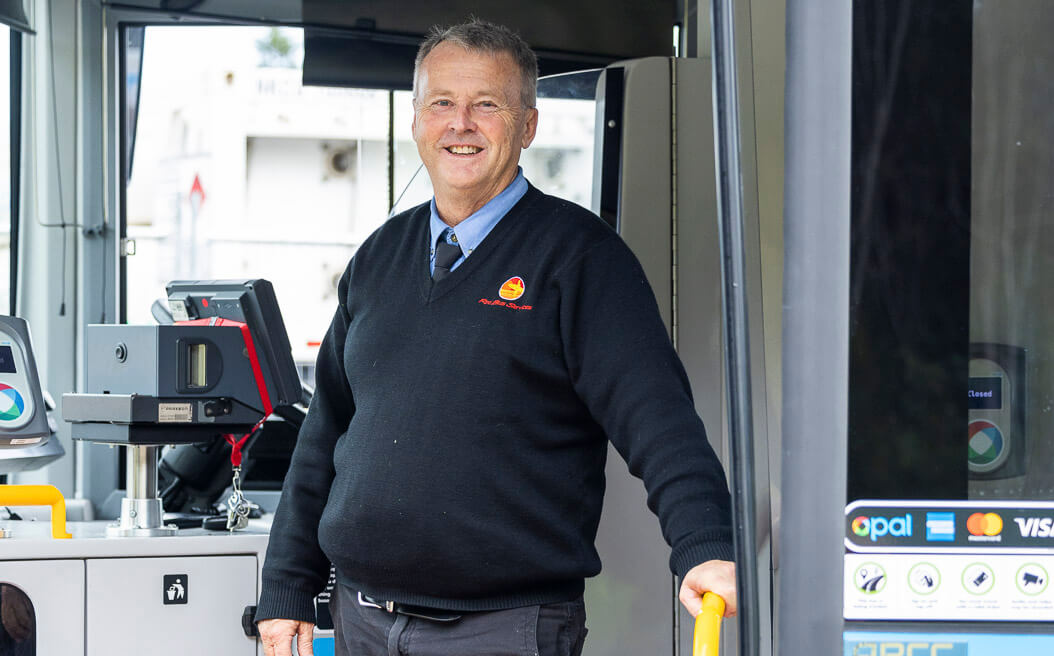 Investing in a net zero future
The hydrogen-powered bus trial is an investment in creating a low emission and net zero transport industry. The trial has only been possible due to the close partnership between the manufacturing, energy, and transport industries, with the support of the NSW Government.
"It's good to see from a driver's perspective. It's nice to know people are invested in the future." – Craig McKenzie
From completely new bus designs to implementing refuelling systems and developing new skills, the project included Red Bus Services, Aluminium Revolutionary Chassis Company (ARCC), Origin Energy and the NSW Government.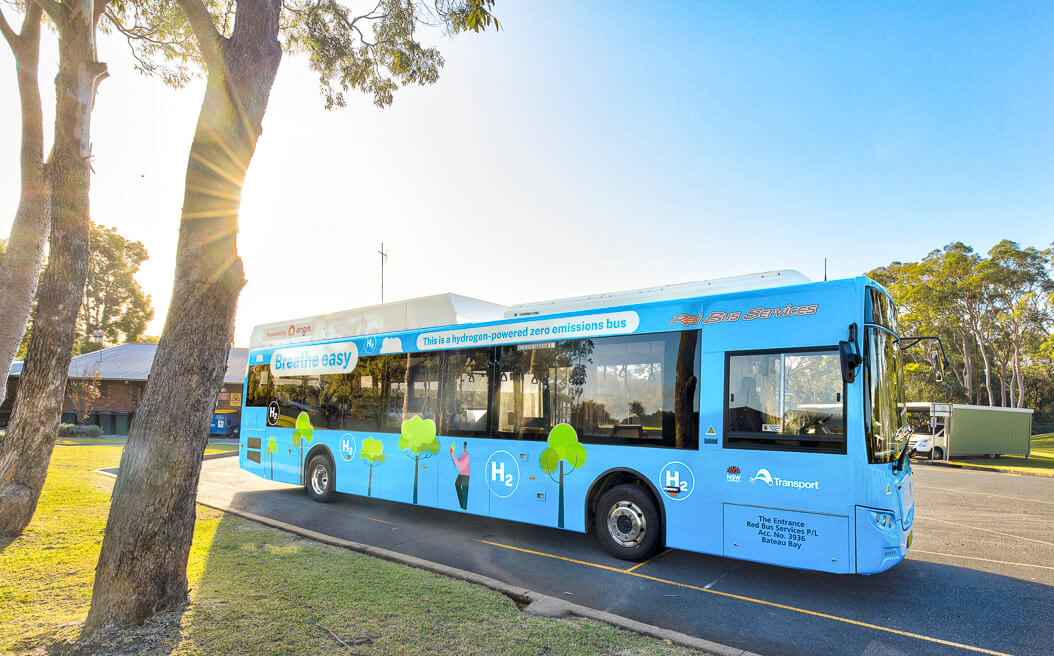 Lightweight means good performance and good efficiency  
Peter Murley, Managing Director at ARCC says "our goal to reduce manufacturing hours, source local material/components and chase weight savings has led to the development and build of this bus. At 11,080kg, this 12-metre bus is as light as a diesel bus and 2 tonnes lighter than any electric bus operating in Australia."  
Designed and built in Sydney's western suburbs, the lightweight structure means it can travel further. 
Using only 32kg of hydrogen, the bus can travel 515km and operate for 16 hours without returning to the depot. A similar diesel bus would consume 170 litres to travel the same distance.  
Refuelling the future  
With NSW starting to develop a thriving green hydrogen industry, refuelling remains a critical component.
"Demonstration projects like this provide an important opportunity for the industry to learn together while showcasing alternate fuels that could safely power bus transport and other heavy vehicles services of the future", says Brett Penridge, Origin Energy's Engineering Lead for the project.  
The trial integrated a hydrogen supply trailer and refuelling station into the Red Bus Services depot. The hydrogen refueller from H2H Energy, which provides a live compress of 350 bar, took around 5 hours for a ~30 kg refuel. This is an essential element of the trial and has been delivered in line with Origin's stringent design assurance processes to ensure compliance with relevant codes and standards. Other hydrogen transport refuelling infrastructure options can refuel a bus between 6 – 20 minutes, in line with diesel refuelling.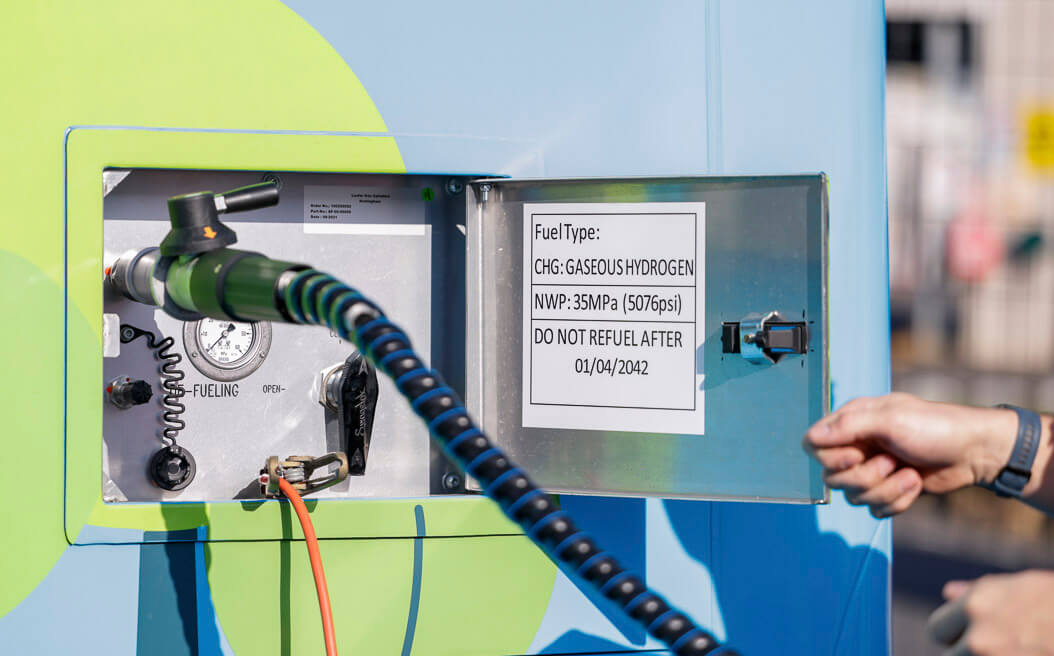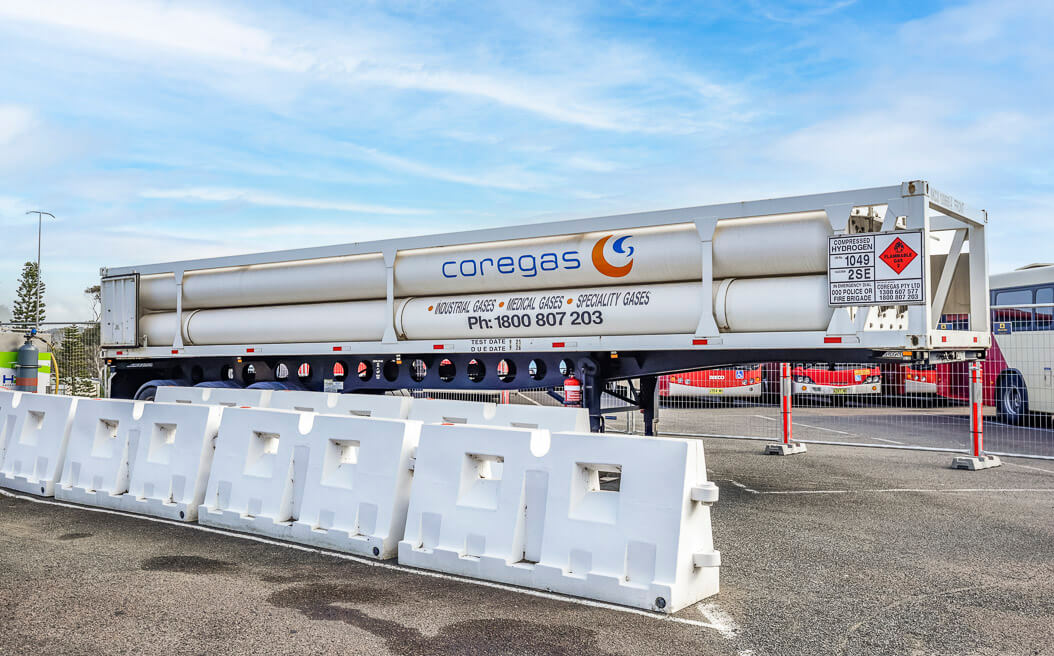 Outperforming expectations on the road
John Shaw, Red Bus Services' Asset Manager says "the combination of the bus's weight - all aluminium construction - and the amount of torque that comes out of an electric motor makes it very efficient." Since the start of the trial, the bus travelled over 5,000 km with an average energy use below 1 kWh/km.
"I'd say hydrogen is a good option, and I think if there's any doubt it was not going to work, this concept has proven it's working." – John Shaw
The learnings are invaluable for defining the fuel mix that will transition the transport industry to net zero. Continued collaboration between industry and government will help develop a thriving green hydrogen industry in NSW. We're looking forward to more "wow" moments as we embrace the power of hydrogen in our hard-to-abate industries.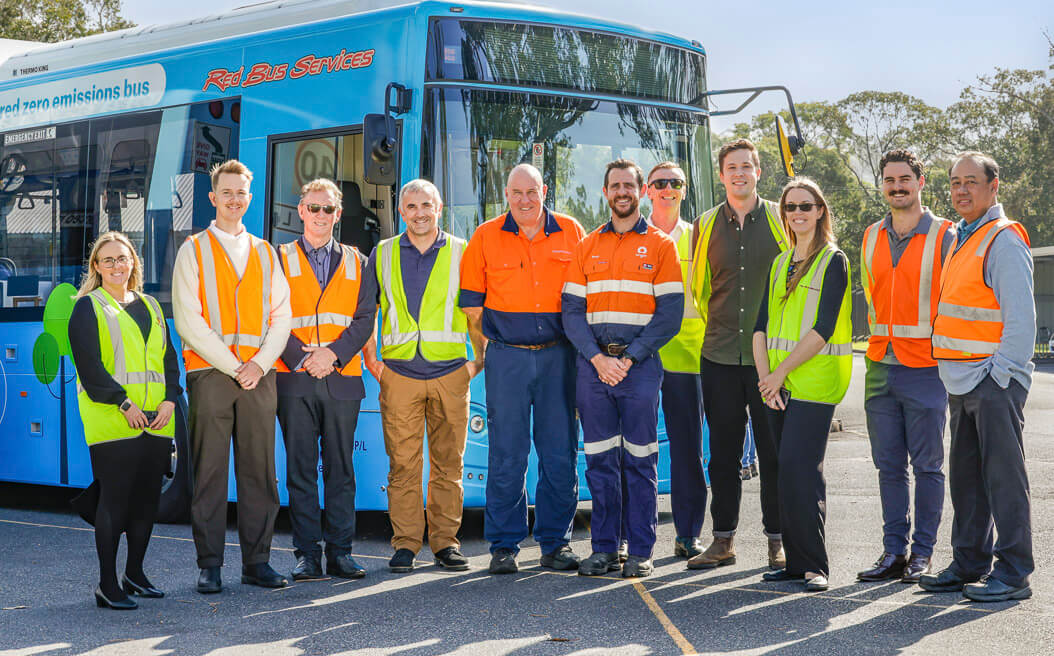 From left to right, Leanne Griffiths (Red Bus Services), Kieran Lowe (NSW Government), Peter Murley (ARCC), David Evans (ARCC), John Shaw(Red Bus Services), Brett Penridge (Origin Energy), Cranston Polson (H2H), James Mitchell (ARCC), Samantha McLaren (Red Bus Services), Kienan Bray (ARCC), Samuel Yeo (ARCC).