The rapid rollout of clean energy technologies is essential to achieving NSW climate change goals of a 70% reduction in our state's emissions by 2035 and net zero emissions by 2050.  
The NSW Government has released the Going circular in clean energy issues paper to stimulate discussion on how NSW can create more value from a circular clean energy sector. 
Adopting circular economy principles for clean energy can create lower-emissions supply chains, reduce waste, create jobs and develop new markets that will grow our economy. 
The purpose of this paper is to outline some of the issues NSW faces in progressing a circular economy for clean energy technologies and gain stakeholder feedback.  
Key elements of the circular economy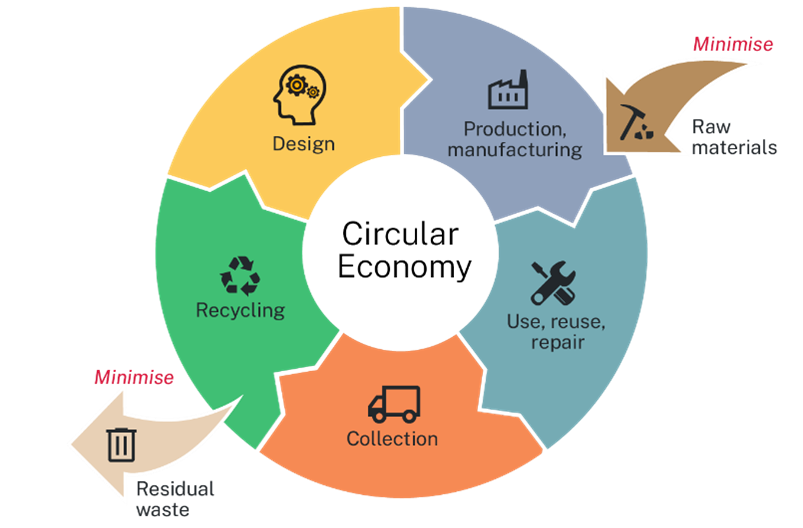 Consultation is now closed
We asked stakeholders across the clean energy value chain to tell us how the circular economy can support a more sustainable clean energy transition.
This consultation has now closed.  We are reviewing all the submissions we have received, and we will outline our response once this is complete.  
 If you have questions, please contact [email protected]