The Demand Response program is a $14 million program funded by the NSW Government in conjunction with the Australian Renewable Energy Agency (ARENA) that came into effect in NSW on 1 December 2017.
The program helps maintain NSW energy security when it comes under extreme pressure from an event or occurrence, such as a heat wave.
How the program works
At critical electricity usage peak times, the Australian Energy Market Operator (AEMO), activates demand response, and participating users reduce their energy consumption for a short time in return for incentives.
The reduction in energy consumption takes pressure off the grid and helps maintain the balance between electricity supply and demand.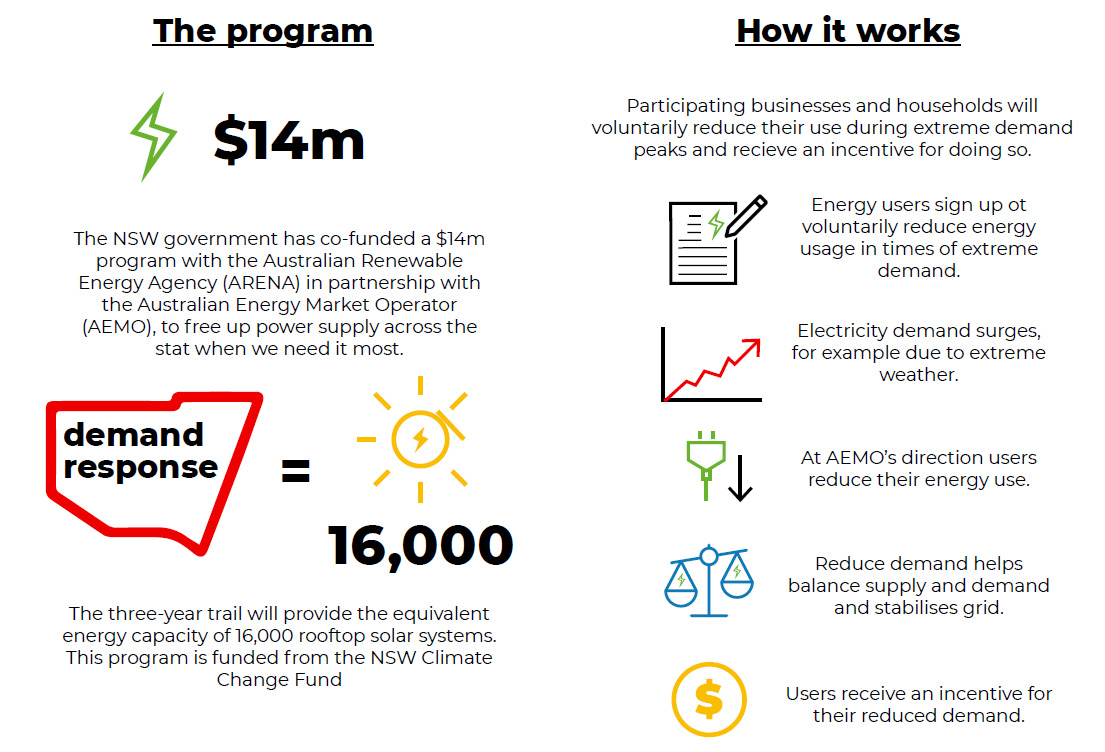 Energy disruptions
A prolonged heatwave or significant weather event may impact your energy supply.
While these events may only happen a couple of days a year, changes in your energy use can make a big difference.
Find out what you can do to reduce your energy use.