Latest update
Expressions of interest have now closed, and 10 projects have been shortlisted to progress to the full application stage. Read more below.
Read the media release on the $4 billion industry response to hydrogen hubs.
What are hydrogen hubs?
Hydrogen hubs are regions where various users of hydrogen across industrial, transport and energy markets are co-located.  
Hubs help to minimise the cost of infrastructure, and support economies of scale in producing and delivering hydrogen to customers.  
Hubs also facilitate opportunities for sectors to innovate and collaborate, while developing the workforce and skills needed to support a future hydrogen industry.
The hydrogen hub initiative
The NSW Government's hydrogen hub initiative is a key action under the NSW Hydrogen Strategy. The strategy sets out our plan to develop a green hydrogen industry.
The initiative  is providing up to $150 million in grant funding as part of the new low carbon industry foundation fund extension. Funding will be used to develop hydrogen hubs focussed on the Hunter and Illawarra regions.  This will support the establishment and growth of hydrogen industries across NSW. 
These hubs will:
reduce our carbon emissions in hard-to-abate sectors
improve air quality
grow and diversify our economy
create new jobs
improve our energy security
provide businesses with more choices to increase revenue and reduce emissions.  
We have a target to increase electrolyser capacity to 700 megawatts (MW) by 2030. To achieve this, we are delivering a competitive process to award grant funding that supports and encourages hydrogen hub development.
While the initiative is focused on developing hubs in the Illawarra and Hunter regions, it also aims to support hydrogen industries in other strategic locations across NSW.  
Funding is being prioritised for projects that can scale quickly and support increasing hydrogen demand, such as heavy transport deployment, and projects that support the creation of a distributed refuelling network.
The initiative is a key action under the NSW Hydrogen Strategy. The strategy sets out the NSW Government's plan to develop a green hydrogen industry.
The initiative supports the development of hydrogen hubs through two streams:
Projects - Grant funding to support commercial scale green hydrogen projects in NSW with confirmed offtake agreements. The projects must include at least one end user in the hub region and can also include end users outside the hub regions, including outside NSW and Australia.
Hydrogen consumers - Registrations of Interest (ROIs) to identify hydrogen consumers, potential sources of demand across NSW, and within hub regions, to drive scale.
Note: Grant funding is only available for the hydrogen projects stream and the EOI is now closed. Please find out more information below about how hydrogen consumers can access this grant funding.
You can learn more about the NSW hydrogen hub initiative by watching our recent webinar.
How to get involved
Hydrogen projects
We are in the middle of a competitive funding process for commercial scale green hydrogen projects in NSW.
EOIs for hydrogen projects closed in February 2022 and 10 projects have been shortlisted to progress to the full application stage. These projects are based in the Hunter, Illawarra, and regional NSW. They represent a wide range of end uses for green hydrogen including heavy transport, agricultural products, industrial feedstocks, power generation, gas blending and export. See more information about these projects in the table below.
Full applications must be submitted by 12 August 2022. We are aiming to award the grants in Q4 2022.
The application and assessment process for this stream is competitive. Submissions will be assessed against the eligibility and merit criteria, outlined in the guidelines. You can also learn more by reading the frequently asked questions.
| Applicant | Project name | Location | Project summary |
| --- | --- | --- | --- |
| AGL Energy Limited | Hunter hydrogen hub | Muswellbrook | AGL Energy, in conjunction with Fortescue Future Industries (FFI), has proposed the development of the Hunter hydrogen hub (H3). The project plans to develop green hydrogen from several potential locations in the Hunter Valley. |
| ATCO Australia Pty Ltd | Regional hydrogen production with carbon capture and methanation | Berrima | ATCO has partnered with the University of New South Wales, National Energy Resources Australia and AMSL Aero to produce renewable hydrogen in the Illawarra. The project will include the assessment of captured carbon dioxide for the production of clean methane by methanation, and export opportunities. |
| Australian Gas Networks Limited | Hydrogen park Wagga Wagga | Wagga Wagga | Hydrogen park Wagga Wagga will produce renewable hydrogen for use in multiple sectors including industrial, power generation and mobility end users. It will also blend into AGN's Wagga Wagga gas distribution network which supplies more than 23,500 homes and businesses. |
| BlueScope Steel Limited | HyKembla Port Kembla hydrogen hub | Port Kembla | BlueScope Steel and its major partner Shell plans to design, procure and install an electrolyser and related plant at Port Kembla Steelworks (PKSW) to deliver green hydrogen for multiple end-uses. |
| BOC Limited | The Illawarra hydrogen technology hub | Cringila | The Illawarra hydrogen technology hub will kick-start the adoption of green hydrogen in New South Wales for transport and electricity. The project will use existing infrastructure, is scalable and will create local clean energy jobs that will help transition NSW's workforce. |
| Coregas Pty Ltd | PK hydrogen mobility hub | Port Kembla | Coregas, in collaboration with industry partners and transport companies, propose to start a sustainable transition towards zero emission heavy transport in NSW. The initial deployment of a portable refueller will develop the region's capacity, and ultimately deliver a commercial scale refuelling station. |
| Hiringa Pty Ltd | Good earth green hydrogen and ammonia ("GEGHA") | Moree Plains | Good earth green hydrogen and ammonia (GEGHA) is an integrated solar energy to hydrogen and ammonia project. All manufacturing operations are co-located at the Wathagar ginning facility site on the Keytah agricultural property, near Moree in northern NSW |
| Keppel New Energy Pte Ltd | Kooragang Island green ammonia export project | Kooragang | Keppel Infrastructure and Incitec Pivot are investigating the feasibility of the production of green hydrogen-ammonia from Kooragang Island Newcastle for export to Singapore for a range of customer requirements in Singapore and northern Asia. |
| Origin Energy Future Fuels | Hunter Valley hydrogen hub | Newcastle | Origin Energy, with Orica and other partners, plans to develop a Hunter Valley hydrogen hub. This will deliver a safe, reliable and commercial-scale green hydrogen supply chain in the Newcastle industrial and port zone. |
| Port of Newcastle Operations Pty Limited | Port of Newcastle green hydrogen hub (H2Newcastle) | Newcastle | The Port of Newcastle's green hydrogen hub will leverage existing infrastructure to deliver green hydrogen for a range of end uses. The project benefits from excellent infrastructure and relationships that already exist at the Port of Newcastle. |
ROIs for hydrogen consumers
Grant funding is only available for the hydrogen projects stream. This stream is now closed for new applications. However, hydrogen consumers can still access grant funding if they join a project and are part of a successful full application. To help connect with hydrogen projects, we invite potential hydrogen consumers to register your interest.
We are seeking registrations from existing or potential hydrogen consumers that are interested in purchasing hydrogen now, or at some point in the future. Our first hydrogen consumer registrations are now published online. We will update this list as more consumer details are provided.
Please register below if you would like your hydrogen consumption details to be included.

Hydrogen users can register at any time throughout the hydrogen hub initiative application and assessment process. All information captured through this stream will be made publicly available.
To help you complete and submit your online ROI on the SmartyGrants platform, you should also read the SmartyGrants help guide for applicants.
If you have any questions or need assistance to apply, email the hydrogen team at hydrogen@planning.nsw.gov.au.
Hume Hydrogen Highway initiative – apply now
We've partnered with the Victorian Government to jointly fund the $20 million Hume Hydrogen Highway initiative. You can apply for funding until the 28 October 2022 at 2:00pm AEDT. Visit the Victorian Government's Hydrogen website to learn more and apply online.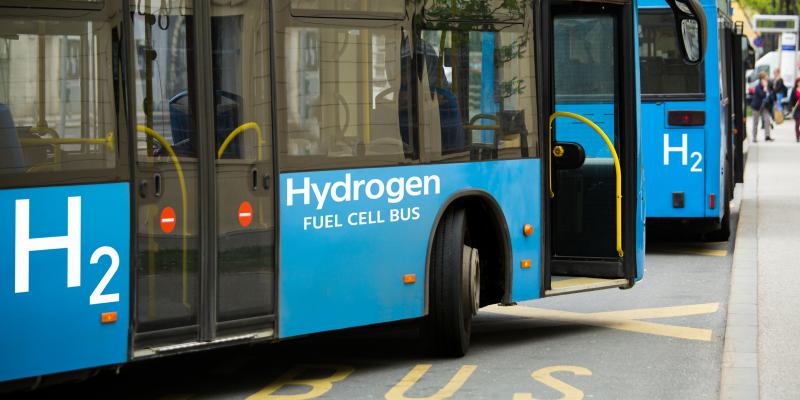 Stay updated
If you wish to receive updates on the NSW Government's current and future hydrogen initiatives, fill in your details below.
Thank you for registering your interest.